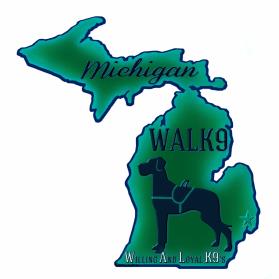 Michigan Willing And Loyal K9's Inc. is dedicated to raising and training Great Danes to provide direct services to disabled individuals who will benefit from a service/therapy dog.

Also known as Michigan WALK9 Inc. , we are focused on working with Veterans to enhance their lives with a partner beside them to assist with necessary tasks on a daily basis.

Michigan WALK9 Inc. is a registered 501c3 .

" Supporting Those

         Who Serve"